Services
HOME>
Logistics Services in Southeast Asia
Logistics Services in Southeast Asia
In the 1960s, we established the first overseas subsidiary in Indonesia. And from then, we opened many overseas subsidiaries throughout Southeast Asia. We provide comprehensive support, ranging from applying for licenses to enter overseas markets to imports, exports, warehousing and outfitting of facilities.
Thailand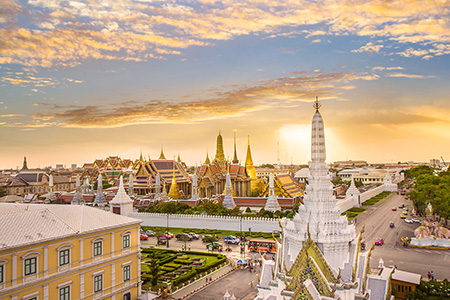 In cooperation with a Japanese trading firm and a foreign capital group, Kamigumi established Eastern Sea Laem Chabang Terminal Co., Ltd. (ESCO), a container terminal operations joint venture in Laem Chabang harbor.
Location
Laem Chabang Port is Thailand's largest harbor, located adjacent to Map ta Phut industrial zone. As one of the world's fastest growing ports, the amount of cargo handled at Laem Chabang is expected to increase even further.
Specialties
ESCO aims to optimize harbor operations and strengthen customer services, managing a terminal-adjacent empty container yard and the Lat Krabang Inland Container Depot. In addition to previous forwarding of import and export cargo, the company has also expanded services by strengthening container terminal operations for domestic shipping and optimizing harbor operations through integration of harbor work and domestic logistics. The company stands behind a wide variety of Japanese companies as they expand into new markets, handling everything from automotive and electrical parts to housing materials, accessories and foodstuffs.
The company offers integrated services for customers, ranging from help with Board of Investment (BOI) applications when entering the Thailand market, to imports, exports, warehousing, transportation, facility outfitting and stock rotation.
Indonesia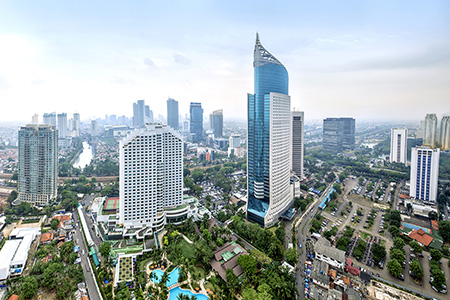 Our local subsidiary in Indonesia, PT. Kamigumi Logistics Indonesia (hereafter KGLI), commenced operation of a new warehouse in 2015. The company cooperates with local subsidiary PT. Kamigumi Indonesia (KGI), which provides forwarding services, to offer efficient, integrated domestic and overseas transportation services and storage in Indonesia.
Location
The KGLI warehouse is located 37 km east of Jakarta, in the Greenland International Industrial Center (G.I.I.C.) in the West Java Province of Indonesia. This places it at the center of East Jakarta Industrial Park, where many Japanese manufacturers are stationed.
Specialties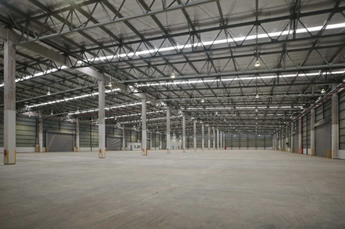 The KGLI warehouse has a total floor space of 10,080 m2, and is equipped with high-precision, Japanese-standard features such as warehouse management systems (WMS) and handy systems that are tailored to customer needs. The warehouse is utilized by many automotive-related clients, and also offers 3PL services for foodstuff and lifestyle consumable goods manufacturers.
View More
Singapore
With an impressive history of dealing with subway construction in Singapore, our local subsidiary, Kamigumi Singapore Pte. Ltd., provides services that offer a high degree of added value. The company provides integrated logistics for a wide variety of goods, including local transportation of large, long and heavy items, unloading of depot ships, and outfitting of sites. The company has nearly 20 years of history in the assembly and disassembly of the tunnel boring machines used in subway construction, and has earned considerable trust from its clients. As a maritime nation, the company capitalizes on Singapore's locational advantages to cooperate with other bases in Southeast Asia and transport goods between three countries.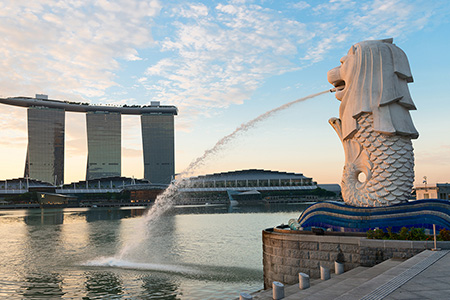 Myanmar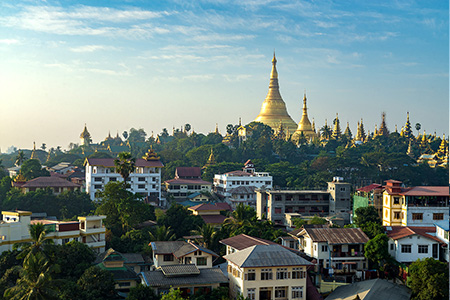 In 2012 we established our Yangon office, and in 2014 we established a joint venture with the largest logistics company in Myanmar, creating Kamigumi-EFR Logistics (Myanmar) Co., Ltd. In 2015 we also joined with a Japanese trading firm to establish a comprehensive logistics company, Thilawa Global Logistics Co., Ltd.
Location
Kamigumi-EFR Logistics (Myanmar) Co., Ltd. is located in the Myanmar capital of Yangon. Thilawa Global Logistics Co., Ltd. is located in the Thilawa Special Economic Zone. The Thilawa Special Economic Zone is a sprawling, 2,400-hectare industrial park jointly developed by Japan and the Myanmar government, in response to the increasing democratization of the country and the succession of Japanese companies entering the market. Located approximately 20 km southeast of Yangon, and advanced development area with overseas companies, including many Japanese companies, from a wide range of manufacturing industries, including automotive parts, electronic devices and construction materials.
Specialties
Trucking Service by Company-Owned Vehicles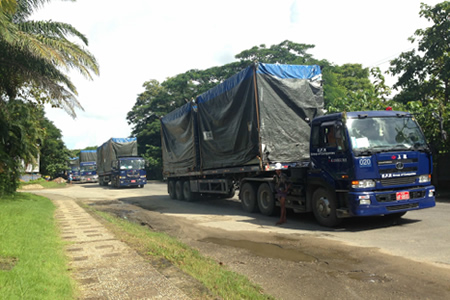 Kamigumi-EFR Logistics (Myanmar) Co., Ltd. has a strong focus on overland transport, which it performs utilizing company-owned vehicles. In 2015 the company switched to overland transportation for large-volume shipments across the Thailand-Myanmar border, which were previously sent by sea, significantly reducing lead times and transportation costs.
Highly Added Value Services Utilizing an Integrated Logistics Center
Thilawa Global Logistics Co., Ltd. (TGL) was one of the first companies to construct an integrated logistics center in the economic zone. The company provides services with a high degree of added value for Japanese and other companies entering the market.
Supporting Corporations Entering the Myanmar Market
We provide agency services for acquisition of a variety of licenses related to imports and exports. We also provide a variety of support services to allow our customers to focus on their main businesses—for instance by giving advance consultations related to customs mechanisms.