Investor Relations
TOP>
Message from President
Message from President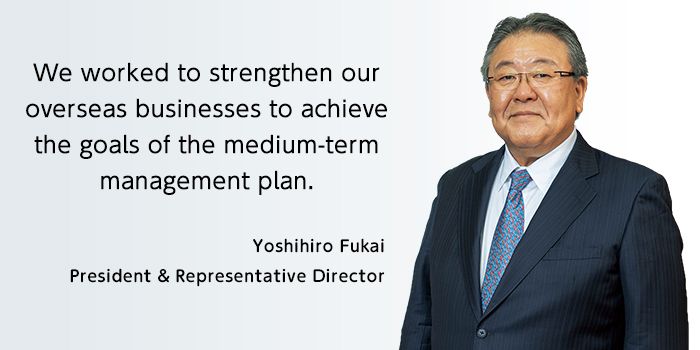 Dear shareholders and investors,
First, on behalf of Kamigumi and all of our Group companies, I would like to express my warmest wishes to our shareholders and investors, and extend my appreciation for their patronage.
Next, I would like to take this opportunity to report on the results of business operations in the first half of Kamigumi' s 80th fiscal term (April 1, 2018 to September 30, 2018).
The distribution services industry has been experiencing solid cargo movement for both exports and imports. Nevertheless, the business environment continues to face a severe state due to the ever intensifying competition for orders, diversifying needs of customers, challenges in terms of securing labor, and so forth.
Operating under such conditions, the Group has been striving to strengthen its global logistics while continuing to promote its "Kamigumi Design Logistics" approach to meet customer needs. As a part of these efforts, the Group newly established locally incorporated subsidiaries in the United Arab Emirates and the U.S.
As a result, in the six months ended September 30, 2018, net sales ended higher year on year. Profit, on the other hand, declined, with operating profit, recurring profit and profit attributable to owners of parent ending lower year on year as the result of increases in personnel costs and outsourcing costs, among other factors. Overall, the Group' s operating results are as projected and no changes have been made to the forecast of consolidated financial results for the year ending March 31, 2019.
I ask you to continue supporting the Group going forward.