Investor Relations
TOP>
Message from President
Message from President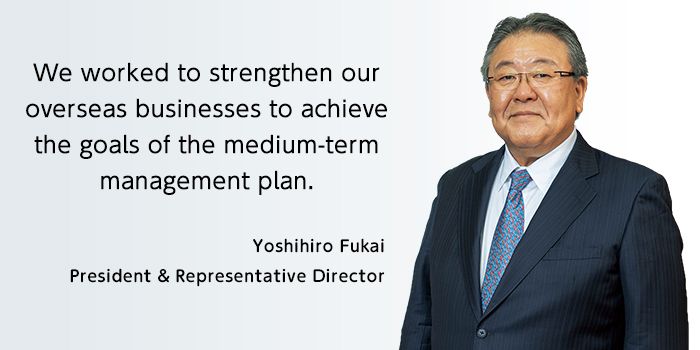 First, on behalf of Kamigumi and all of our Group companies, We would like to express our warmest wishes to our shareholders and investors, and extend our appreciation for their patronage.
We would like to also express our deepest condolences for those who lost their lives due to the novel coronavirus disease (COVID-19), and our heartfelt sympathy to those who have been struck by the disease.
Next, We would like to take this opportunity to report on the results of business operations in the first half of Kamigumi's 82nd fiscal term (April 1, 2020 to September 30, 2020).
In the logistics services industry, the business environment has become even more severe, as domestic cargo movement has generally remained sluggish and both import and export cargoes have declined due to the impact of COVID-19.
Under these circumstances, the Group utilized its domestic and overseas networks to provide logistics services that meet customer needs, but due to sluggish cargo movement, in the six months ended September 30, 2020, net sales, operating profit, recurring profit and profit attributable to owners of parent all ended lower year on year, resulting in lower sales and profits.
While there are still no signs of COVID-19 being brought under control, as a group responsible for logistics infrastructure, we will continue to make efforts to prevent the spread of infection within the Group and place the highest priority on continuing our businesses.
We would like to ask you to continue supporting the Group going forward.