Services
Construction and Mechanical Work Services
We handle installation and related logistics for a variety of construction machinery. This includes planning, construction work, demolition and removal for plants, warehouses and other similar facilities. We also engage in manufacture and installation of a variety of industrial facilities and equipment, as well as installation work accompanying transport.
Construction Services
We perform everything from design and execution through maintenance of every type of facility. This includes housing, warehouses such as fixed-temperature and cold storage warehouses, offices and stores such as convenience stores.
Toyohashi Port Training Center

Family Mart Kobe Rokko Island Store

Joshin Electric Ako Store
Breakdown and Disposal Operations
We conduct the breakdown and disposal of large equipment and facilities, such as steel plant rolling mill production lines and large conveyor systems for sand and rock.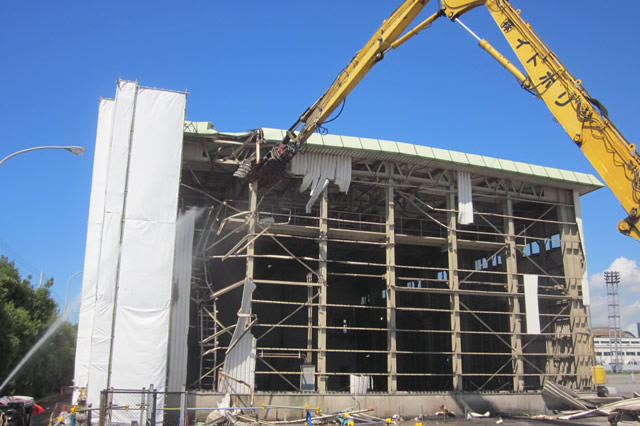 Machinery and Engineering Services
Production Unit
We design and construct steel structures, such as power plant chimneys, steel towers, conveyor frames and tanks.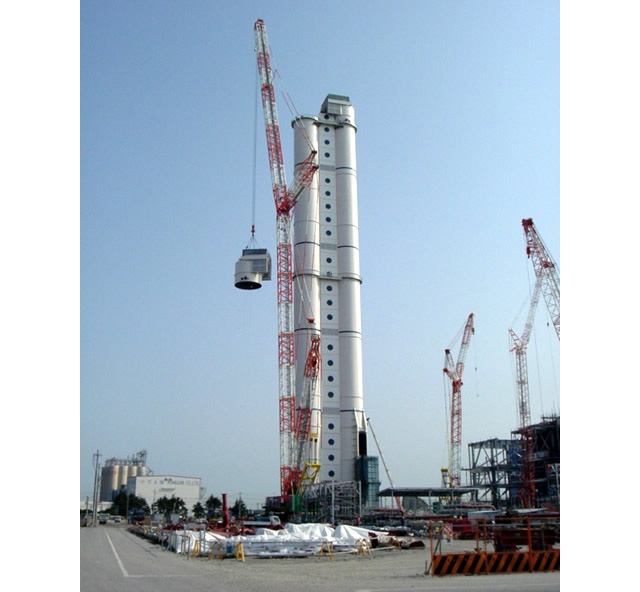 Amusement
We construct and maintain amusement facilities throughout Japan. Of particular note is the fact that Kamigumi has installed six* of the seven wood-frame roller coasters operating in Japan.
* As of April 2016.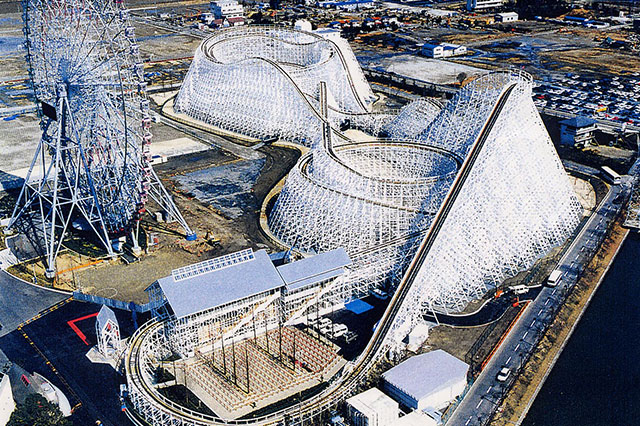 Machinery Maintenance
Kamigumi handles the maintenance of facilities it has made or installed, as well as that of facilities such as rolling mill production lines and large conveyors.